Broadway movie portal awarded with the Internet Prize Award.kz
Broadway movie portal awarded with the Internet Prize Award.kz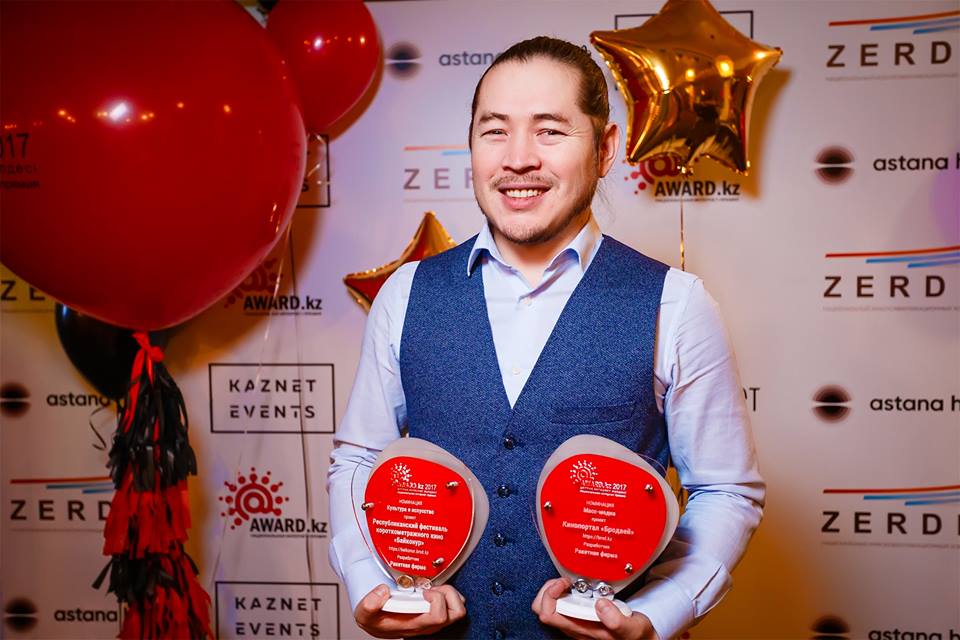 The other day, the winners of the XV National Award.kz Internet Prize were determined. Broadway movie portal won the Mass Media nomination and the annual Baiqonyr Republican Short Film Festival organized by the portal won the Culture and Art nomination.
More than 270 web resources in 12 thematic and 9 special nominations took part in the main competition of Kaznet. The winners were determined by the jury, which included experts from Kazakhstan, Russia, the USA, Ukraine, as well as Internet users.
The following sites competed with Broadway: Catch.today, Ustinka Live, Azattyk radio, 365info and Unique Kazakhstan.
The award ceremony was held in Almaty. The host of the evening was an actor and public figure Anuar Nurpeisov. Personal statuettes and commemorative diplomas were presented by the actor Aziz Beishenaliyev.
The prize AWARD.kz is a national competition among sites in Kazakhstan, which dates back to 1999. Every year, the contest identifies the best sites, evaluating the quality of information, design and technical execution of resources. The main goal of the award is to promote the development of the Internet in Kazakhstan.
Let us recall that in 2016, Brod.kz became the best in the category "Culture and art".
Photos provided by the National Internet Prize AWARD.kz